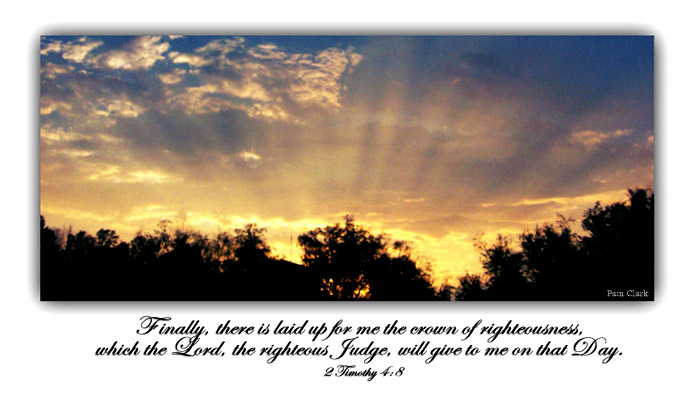 Pam Clark &
TRUMPET WIND MINISTRIES
www.prophetic.net SPIRITUAL GIFTS TEST
---

This test will help get you started in developing your Spiritual gifts by discerning them.
As you learn to pay attention in the Spirit, the Lord will reveal more and more and if you have a call to ministry, you will feel a strong urge towards it. Life can only be learned by experiencing many things and it is in the doing where discoveries are made.
The gifts are confirmed by a servant spirit in that area of ministry. You will sense God's anointing (or joy of His Presence) upon it.
All ministry is serving others and it can be developed more and more through understanding and sincerity and the application of God's Word.
My prayer is that you will be blessed and be a blessing - and grow more and more as you become aware of the power of God that is at work within you. The Lord is enabling you to do great things - and you will make a difference! And we all will be blessed by it.
---