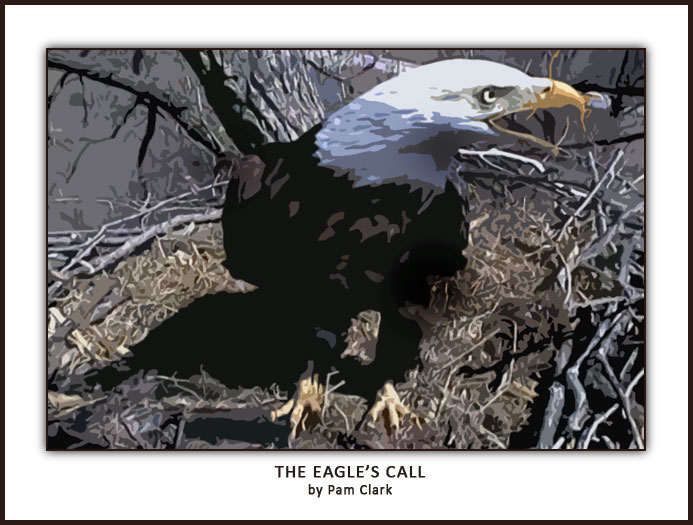 IS IT REAL?
by Pam Clark
(www.prophetic.net)
If people don't share the Good News, then when people NEED the Good News, they don't have it. This affects a lot of people!
People don't share the Good News because they either feel they don't own it, or their self esteem is too low! THAT is something the Church needs to address!!!
If you are looking at it from afar, then how CONNECTED are you really to it? If people feel they don't own the Good News personally, then there is a guilt problem, and sometimes that can be more imagined than real! You can get them to the altar but can you keep them in the Church - without piling a bunch of condemnation and beyond-reasonable obligations and manipulations?
I am not opposed to good and worthy causes - we need that! But are people over-burdened? Or...... Are they just not connected with the Good News?
Is there not a cause?
Yes, there are MANY causes, but is there a CAUSE? If you don't believe you can really change things, you will just be working on your world and no one else's.
THE CAUSE welcomes all the other good causes. THE CAUSE has the power to radically change lives and mindsets.
If you are connected with Jesus, you will have His burdens. And His burdens have hope at the outcome! So you can make them feel guilty or humiliated for all their lack or need, and get them to the altar that way, and you can even offer them temporary prizes, or a party, but is that enough? Is THAT the Gospel? (I don't think so.)
What was THE PURPOSE that Jesus was made manifest for?
"For this purpose the Son of God was manifested, that He might destroy the works of the devil." I John 3:8
Is that the Gospel/Good News you are hearing or sharing? Does that say that you are learning how to just "cope" with the devil and his ways? Or do you have more power than that? The Church needs to explore this.
If the anti-Christ just wants to corral everyone and have power over them for all their goods and their souls, to make them do what he wants them to do, to serve and glorify him, what is the difference of the Church???
Are we groggy from our sleeping pills? Can we awake out of our slumber? Do we only live in fear? Do we have any power over evil? If we have no power, then we are just another group in the world among many.
The biggest power is the fear of death. And I am telling you, friend, the world cannot deal with that. If we cannot celebrate the Resurrection, and I mean all the power it represents, then we will not see the tokens of the powers that we can and should see.
When we really believe, Jesus' power is unleashed. Not only are bodies healed, but whole cities are changed for the better. Mindsets are changed!
Sometimes I think we are too sympathetic with the world! It's time to throw out these prophets of condemnation and receive the prophets of LIFE! Seriously. All this doomsday that makes you afraid and want to hide are just adrenaline rushes that will not give you life! It is NOT the Spirit!
There is a fear of the Lord that makes you wise, but if it just makes you high and then you crash, you are on an addictive drug. There really is a power of a changed life. Are you walking in it?
Do you really understand how important this right mindset is? It makes ALL the difference - to people, to communities, to nations!
If all you are doing is playing games and beating up things, at some time the quarter in your machine is going run out on its time, and then where is your energy and resources? Are the buildings more important than the message? And how long does that time frame last???
Do you realize how WEAKENED we are with the wrong message? I'd rather have a slow horse going to the real Promised Land than a fast horse going no where! I don't care how sleek he is, if he is going over the cliff, it won't be a pretty site!
A Resurrection Life FLOW changes a lot of things. It's called The Anointing!
Some people move slow, because the power is strong! So what is for breakfast? Life or death? I choose LIFE!
Luke 4:18-19
"The Spirit of the LORD is upon Me, Because He has anointed Me to preach the gospel to the poor; He has sent Me to heal the brokenhearted, to proclaim liberty to the captives And recovery of sight to the blind, to set at liberty those who are oppressed; to proclaim the acceptable year of the LORD."
You can't do those things without Him. Entertainment is one thing, Life is everything.
How do you know who is truly anointed? They can minister LIFE!!!
Hebrews 7:15-16 "And it is yet far more evident if, in the likeness of Melchizedek, there arises another priest who has come, not according to the law of a fleshly commandment, but according to the power of an endless life."
And we know that other priest referred to there is Jesus - who has the power of an endless life. But not only is He ALIVE, He LIVES with that LIFE! And His LIFE overcomes evil!!! Not copes, it overcomes!
Can your God DESTROY the works of the evil one?
We MUST grow in our faith! It means everything!!! We aren't just coping, we have the power to live!!! But if we don't use it, we lose it!
So - can you share the Good News? Is the REAL JESUS living inside of you?