AFTER GRIEF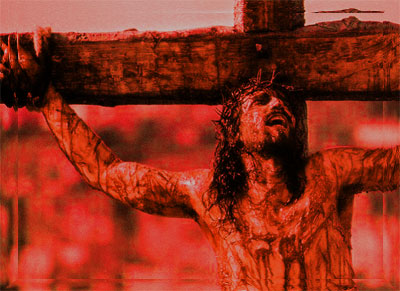 Jesus' Blood all over the ground
Many were looking, but no one around, to help Him.
Mocking and spitting, Railing with curses
Selfish cries for themselves, while He was hurting.
"Father, Into Your Hands I commit my spirit"
He knew the truth, when no one would hear it.
To death He would go, as He gave up His life
They thought it was finished, thought they were over the strife, of His Presence.
The ground rumbled, the earth shook and swayed
The dark clouds came and hovered over the graves.
"Let's go home, we are through with this Man!"
But they didn't know, God still had a Plan!
Grief stricken faces, even three days after
Every hope perished, there would never be laughter, they thought.
A memorial is better than nothing alone
"Let's remember this life, it was the best we were shown."
Mary was first, to go to the Tomb
She didn't care what others thought, she felt her life was in ruins.
There was a man in the Garden, and in desperate cry
"Sir, if you do know, where does this man lie?"
It was three days later, and was just as He said
"I Am alive, it was for you I bled!"
Joy filled her heart, belief filled her head
She ran to the others saying "It is as He said!"
Struggling they came, to believe this good news
"Could it be possible, could it be true? He was raised from the dead?"
This poured out Life has changed everything
It was His faith in God, it's more than "just saying."
He paid the price to overcome the world
Now there is life for us, and billions of others.
Let's reach out. Even so, come Lord Jesus!
-Pam Clark


---

Back to www.prophetic.net